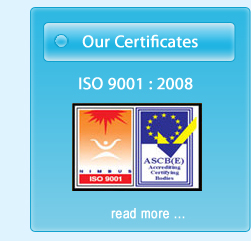 B/10, Marudhar Indl. Estate, H.P. Gas Godown Lane, Goddev Road, Bhayander (E),
Dist. Thane. - 401 105. Mumbai, India.
Tel. No. + 91 22 28195820 / 28189839
E-mail :-
KERONE is a recognized leader in the field of Industrial Electrical heating equipments and control panels; A.C. Drive / PLC [TECO], Lab Equipments, Vacuum and Infrared Equipments , known for the quality and performance of its products and its services . KERONE aims at producing standard and customers specific electric heating elements and equipments for various industrial & domestic use produced as per national & international standards.
We have Following Category of Industrial Heaters